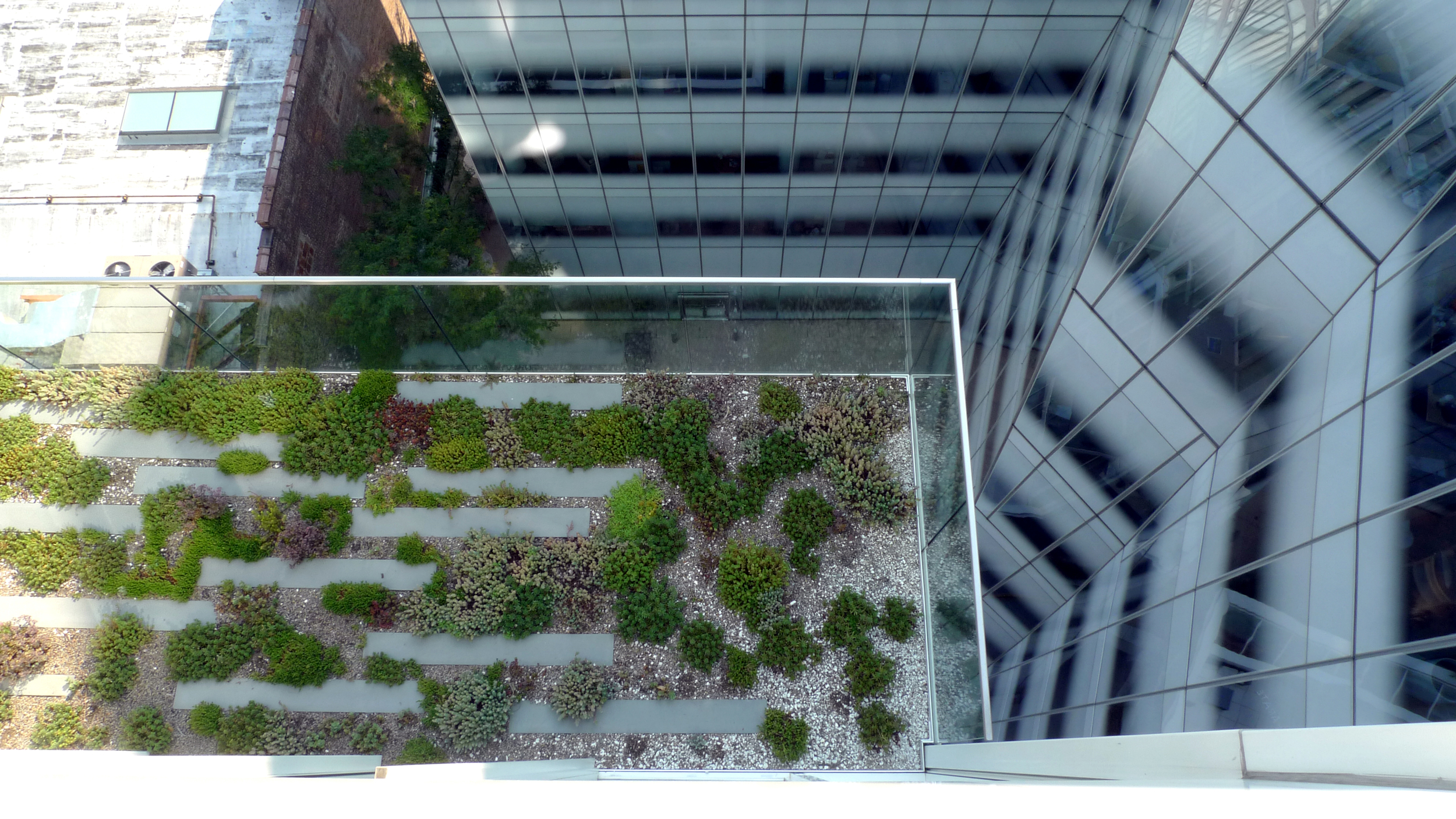 VERDANT is a critically-acclaimed landscape design-build studio based in Brooklyn, New York. We have created numerous, large-scale projects including the Flowerbox Building, The Enclosed Forest at the Brooklyn Navy Yard, and the Skymeadow at the Flavorpaper's headquarters.
Our work is focused on the deep integration of landscape and architecture in both urban and rural contexts.
Collaborating closely with architects, interior designers, and clients, our sensibilities, expertise, and innovative ecologic solutions bring value and thoughtfulness to development and renovation projects big or small. Our unique designs have been featured in The New York Times, Dwell, New York Magazine, and more.
Whether in New York City or the tri-state, the VERDANT team, led by Mac Carbonell, is constantly looking for ways to evoke a dialogue between the natural elements—plants, trees, grass, wood, and stone—and manufactured elements such as metal, concrete, and glass.
Current designs include a penthouse in the Flatiron district, a modern beach house in Bridgehampton, large-scale residential commissions in the Texas Hill Country, and a residential masterplan in Israel.
Mac CARBONELL
Founder, Design Director
Michael REGAN
Operations & Development
Tina DeSANTO
Lead Horticulturist
Joshua GERBER
Project Manager, Designer
Gabriel GOURD
Installation Specialist
Inga NIELSEN
Senior Project Manager, Designer
Marissa RINGEL
Installation Specialist
Richard WEIR
Installation Specialist